Yamaha YZFR1 YZF R1 Ion CCFL Halo Angel Eye Quad Kit 2007-2008
Description
 CCFL ION Halo Angel Eye Kit
Fits: Yamaha YZF R1 2007-2008
IMPORTANT

In order to avoid shipping delays, please be sure to specify the following when placing your order.. We need to know the year, make, & model of your bike, which color halos you want, as well as which remote (if any) you want at the time of purchase. Monetary returns MUST be returned "new" in the packaging with no signs of removal or installation, a 20% restocking fee will be incurred. Buyers are responsible for return shipping..
Finished Product
Product Description
Features:
-CCFL Technology. (Cold Cathode Fluorescent Tubing.) 
 -Offers a stunning look with headlight beams encased with bright light. 
 -Kit comes with specified number of rings as well as all hardware needed for install 
 -5 Colors to Choose from: Red, Green, Blue, White, and Purple.
 NOW YOU CAN ADD MULTI-FUNCTION REMOTE CONTROL -With the multi-function remote you will have full control at all times at what custom rhythm your lights pulsating at. For example: Strobe, Breathe, Fade. Product comes with 1 Year limited warranty.
Remote Options
Multi-function Remote (59.95) 


Check out the pics!!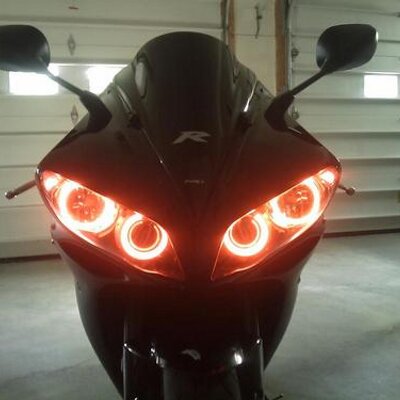 Get YOURS now..


Customer Promise
As always, we here at Cycle Needz strive to meet and exceed our customer's expectations. With your help, we can make every experience enjoyable-we look forward to serving YOU soon..
Features