Buell Adjustable Folding & Sliding Style Brake & Clutch Levers 1997-2009
Description
Buell Short/Long Adjustable Levers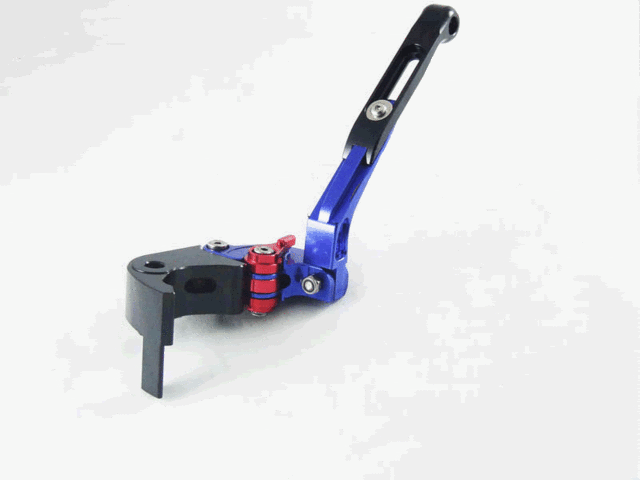 Fits: Buell (All)
IMPORTANT
In order to avoid shipping delays, please be sure to note the lever, adjuster, & slide colors during the checkout process. These options can be selected via the dropdown boxes near the top of the listing. We will not ship until we have this information, at Cycle Needz we PRIDE ourselves on getting it right the first time. In order to do so, we need your help in assisting us making sure everything is done and specifically tailored to your satisfaction..
Color Examples Pic (Chrome only avail for adjusters)

Lever Colors:                    Slide Colors:                Adjuster Colors:
Black                                              Black                                      Black
Blue                                               Blue                                        Blue
Gold                                               Gold                                       Chrome (Add $2.00)
Green                                             Green (Add $2.00)                 Gold
Orange                                           Orange                                   Green
Red                                                 Red                                       Orange 
Silver                                              Silver                                     Red
Titanium Grey                                 Titanium                                Silver & Titanium
Product Description
Our Folding Slide Adjustable Motorcycle Levers are one of the easiest ways to enhance the look of your Buell motorcycle without the big "customizing" cost. Folding Levers are design to keep your lever intact in case of an accidental tip-over. The Slide allows for easy adjustment to fit any size hand. Each set of Folding-Slide style levers are machined from billet aluminum and are a direct replacement of your current factory style levers. It has an easy click-to-adjust miniature clicker that allows riders to manipulate the lever position even while riding. Mix and match Lever and Adjuster colors for a One of a Kind custom look. Levers and Adjusters come in 8 bright colors. Sold in pairs – 1 clutch and 1 brake lever. *Lever Bases are available in black only

Features:
Folding feature eliminated broke levers due to accident tip-overs.
Slide feature extends the length of the lever for a perfect fit.
Mix and match Lever & Adjuster colors.
Colors: Black, Blue, Gold, Green, Orange, Red, Silver, Titanium Gray.
Each lever is designed for OEM style master cylinders.
Sealed roller bearings installed for smooth adjustments as well as the elimination of wear.
Sold in pairs of Brake and Clutch levers together.
No assembly needed. We ship with Adjuster and Bases assembled to each lever.
Lever measures approx 6-1/4" long with slide at shortest adjustment and 7-3/8" at longest adjustment.
More Pics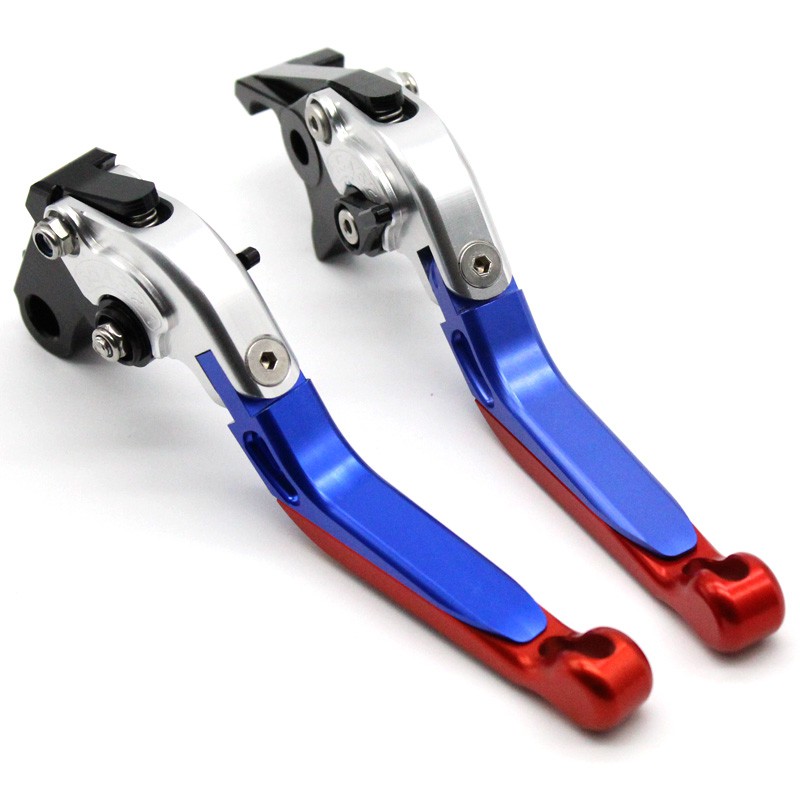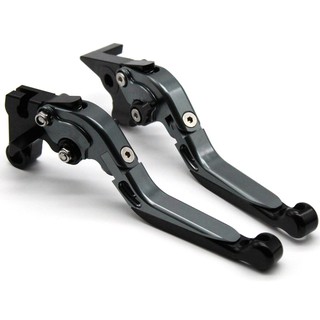 Customer Promise
As always, we here at Cycle Needz strive to meet and exceed our customer's expectations. With your help, we can make every experience enjoyable-we look forward to serving YOU soon..
Features
Year:
1997

1998

1999

2000

2001

2002

2003

2004

2005

2006

2007

2008

2009